Dave Altman
Administrator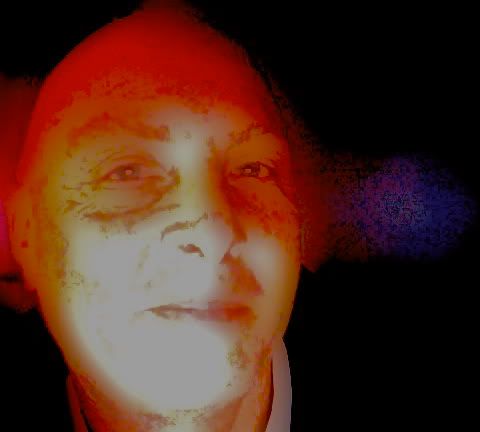 Georgia
621 Posts
Posted - 08/16/2011 : 11:07:56
---
Glow-balls are the best thing since sliced bread for entertaining, especially walk-around entertainment. Their impact can't be over-stated. It allows juggling in poor lighting conditions, or rather, turns certain lighting conditions into great lighting conditions. Of course, there is FIRE! But, fire, as great as it is, has drawbacks. Fire is messy, short in duration, and relatively dangerous. But, back to glow-balls/props.

Here are a few thoughts/hints on juggling and handling glow-balls.

I have K8's, Renegade's, and Neon Husky's. Neon Husky's are my newest and favorites. The K8's and the Neon Husky's are rechargeable.

K8's
They are a bit heavy and need an extra plug or pin in them when they aren't being used. You can't just use the charger unplugged because there is a reverse energy flow. There is a light on the charger that indicates that it has power. This light stays on, even when unplugged if the balls are attached. The balls actually power the charger and drain themselves.

The K8's are the most expensive. They have bunches of different settings. The settings are changed by inserting the pin into the ball, then removing it. The balls can be a solid color, fade from one color to the next, switch colors, and bunches of strobe effects. I don't like all the strobe effects that much. I like the slower color changes.

Renegade's
These are the cheapest. I got the rainbow fade, which I like a lot. For the price, they are excellent. You have to replace the batteries, though. It's not that big of a draw-back, though. Chargers are a pain, too. There is a switch in each balls and they do last for many hours with a set of batteries. For practice, you simply don't use them lit up. During shows or in walk-around, you cut them off unless you are actually juggling them.

Neon Husky's
The price is in the middle, of course. They are most similar to the Renegade's in construction, which is like a DX or MX ball (a cross between a bean bag and a ball) But, they are rechargeable. The charger is brilliant! They can be daisy-chained to use only one outlet for several ball sets and you can fast-charge each ball in two minutes by connecting directly to the charger. Normally the balls go through the rheostat.

Neon Husky have three different types, which I have all three. One is a single color, another fades through several colors, then the third type is similar to the K8's, which has 28 different color settings. The fading one is more expensive than the single color and the 28 setting "All color" is the most expensive. Many of those 28 settings are too similar and too strobby, but the "All-color" is worth the price.

Performing with glow-props
If you use color-changing settings, I think you should juggle each pattern longer than normal. In walk-around, this is generally true, anyway. In walk-around entertainment, you may be juggling for a small group of people, but in the distance, there are other people watching. They watch, turn their heads, then watch some more. If you switch your patterns too quickly, you are just wasting your skills, because they'll miss most of them.

The color-change is like a pattern-change in itself, so let it establish itself before you do an actual pattern-change. You want people to follow the pattern and the colors long enough to realize the colors are changing, then change the pattern before they get bored or used it. Surprise them with new patterns, but don't overwhelm them.

To you, it may feel like, "Holy crap, I'm doing this pattern FOREVER! I have to change NOW!" But, that isn't the case. It's not a stage act where you probably want to do three to five, or no more than ten throws of each trick. A literal minute or longer may not be too long for each trick or pattern.

Charging
The Renegade's don't charge, so charging doesn't apply, but you do need spare batteries. Dull or dead glow-props are useless.

Follow the recommended times by the manufacturer to extend the life of your batteries. To keep track of the times, I suggest a luggage tag or a laminated card where you can write down when you start the charge with a whiteboard marker. A piece of paper works, too, but it isn't as elegant.

If possible, have back up props. This technology is fairly new and sometimes one or more will go bad.


---
"A successful individual typically sets his next goal somewhat but not too much above his last achievement. In this way he steadily raises his level of aspiration." ~Kurt Lewin