Dave Altman
Administrator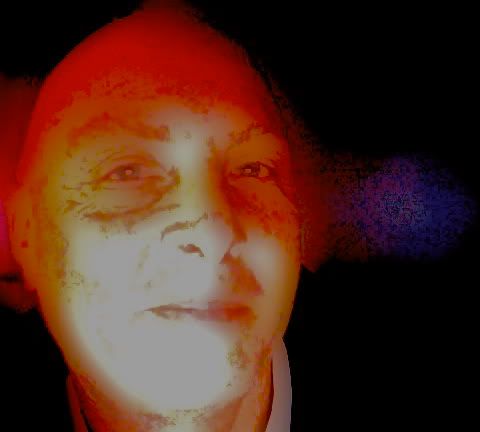 Georgia
621 Posts
Posted - 08/06/2008 : 11:40:49
---
Lottie Brunn
1926-2008




With her brother Francis Brunn





Ladies and Gentlemen, in the Center Ring . . .




By Cindy Marvell



ASK anyone who knows about the art of tossing Indian clubs, rings or balls into the air -- and keeping them there elegantly -- and chances are you will hear homage paid to Lottie Brunn.

Ms. Brunn has not performed since the mid-1980's, but even now, at 71, she looks as if all she needs is a pair of spiked heels (in fact, she still wears them), some fishnet stockings and a sequined leotard to come theatrically alive in the spotlight of the center ring.


From her first professional engagement as a teen-ager in her native Germany through a career with the Ringling show and on the nightclub circuit, Ms. Brunn became known for speed (her billing: ''the world's fastest female juggler''), first in tandem with her older brother, Francis, and then later as a solo act.

How she came to live quietly in a trailer park here in Bergen County almost 40 years ago is merely the function of a life spent on the road: she had traveled to New York City in 1959 to appear on ''The Ed Sullivan Show'' and needed a place to park. There were other performers in the park then, she said, and trailer life was always part of being peripatetic -- if not trailers, then hotels, but rarely apartments or houses. Circus performers and vaudevillians often worked 11 months a year, seven days a week,two or three shows a day.

It has been 60 years since Ms. Brunn started practicing with her brother in Aschaffenburg, their hometown near Frankfurt. Francis, now 74, still performs, but Lottie, troubled by arthritis in her neck and wrists from a lifetime of juggling, has limited her involvement to occasional teaching and coaching.

In recent years she has taught or lectured at the State University of New York at Purchase, Ringling's Clown College and the Big Apple Circus School in East Harlem, as well as at local clubs.

Teaching the technique is one thing; learning to deal with the inevitable -- dropping things -- is another:

''I had some shows, there were no drops, and I didn't think they were good,'' she said. ''Then I had some shows when I dropped a few times and the shows were great.'' It's all part of a day's work, she said.

''If it happens in the middle and I do it again,'' she added, ''I get a bigger hand the second time'' the trick is peformed.

I first met Ms. Brunn at a juggling club in Hackensack, where she shook my hand with a grip of steel and insisted on watching me practice. (''It has to have a sequence, a meaning,'' she said. ''It has to build to a finish.'')

But I had heard about her years before, when I was 14, an aspiring juggler toting balls, clubs and rings to Falling Debris, a juggling club I belonged to in Manhattan. Ms. Brunn's picture was on the cover of Jugglers World magazine. Wearing a black lace-covered leotard, with a headpiece cradling a ball balanced on her forehead and a ball in each hand, she seemed undaunted by the spectacle of two more balls hovering impossibly out of her reach.

She looked quite different from the jugglers I practiced with, a crew my mother described as ''a bunch of 26-year-old guys in undershirts.'' My father, a physicist, had learned three balls as a child for reasons nobody could remember; my aunt had taken juggling breaks while working on her doctorate. I had high hopes of forming a trio with my younger sister and brother and performing in my high school cabaret.

I was the only one to stick with it, so I was pleased to learn that Ms. Brunn did not originally come from a circus family, either. Her mother, like mine, had seemed a bit distant from it all.

''My mother never wanted me to do it,'' Ms. Brunn confessed. ''We used to break everything in the house.''

E XCEPT for the miniature silver elephant on the railing outside Ms. Brunn's front door, there is no hint the woman who lives there appeared with the Greatest Show on Earth, or headlined at Radio City Music Hall, or toured with Spike Jones and the Harlem Globetrotters. To neighbors she is simply Lottie, the lively woman with the irrepressible smile who still moves with a dancer's grace. But inside her home is a compact career museum.

On a recent visit there, I was met at the door by Miss Brunn, whose feet were clad in her trademark high heels. Photographs of the Brunn Dynasty, as the juggling historian Karl Heinz Zeithan has dubbed her family, decorate the walls.

Meet the relatives: there is Michael Chirrick, her son, spinning three volleyballs (one on a mouth-stick) while executing a backward roll. There is Ernest Montego, her half-brother, riding a unicycle as numerous rings circle around his body. And of course there is Francis, whose rigorous style of performance and endless devotion to the art have made him a legend in his field, caught in a rare moment of stasis.

Her husband, Ted Chirrick, pointed out that juggling was not a field in which one performer could ride on the coattails of another.

''When I see a magician, I think maybe they went out and bought the trick,'' he said. ''But in juggling, you have to earn it, and the audience knows it's hard.''

Ms. Brunn's regimen attested to that. ''I used to practice five, six, seven hours per day,'' she said. ''The more I warmed up, the better I felt. Even doing two or three shows, I would practice the same.'' On the road, when she was clocking about 45,000 miles a year, cramped quarters posed no problem. She practiced on her knees if there was not enough ceiling height.

Although Francis became her partner, mentoring started with her father, Michael, the owner of a restaurant and a gymnasium. He taught himself to juggle in a French prison camp during World War I. Inspired by a touring circus, Michael Brunn practiced juggling with stones and later moved on to apples and oranges.

Francis was sent to Berlin to attend a special acrobatic school and wrote letters home charting his progress. ''He wrote that he could do three balls in one hand,'' Ms. Brunn recalled. ''I said: 'That's impossible. I can't even do three with two hands!' ''

Eventually, she mastered four rings in each hand -- simultaneously, at age 14. When Francis returned, the duo practiced together with an exuberance that set spectators buzzing, and local fame led to the start of their professional career in 1939.

''A small stage show came to our village, lots of acts,'' Ms. Brunn said. ''Somebody knew we were practicing. They came out to the farm and asked would we be in the show.'' Their performance so electrified the audience that they were offered a contract on the spot. ''From this day,'' she said, ''we never come back.''

Their first major engagement, in Vienna, is one of the few performances to survive on film, and Ms. Brunn reluctantly pulls out the tape. ''Juggling on video -- boring,'' she said. ''You have to have been there. You have to have seen it.''

Still, one can see the start of Ms. Brunn's development from a mild-mannered assistant to a fiery stage presence. In the early years, Francis seems ready to burst out of his skin as he rushes forth to demonstrate the tricks that made him famous. Ms. Brunn seems more tentative, as if reluctant to draw attention away from her brother. Only at the end, when they take their final bow, do they seem to be true partners.

Though beloved by European audiences during the war, the Brunns always dreamed of continuing their career in America. In 1947 John Ringling saw their act in Spain and helped to arrange their immigration. Ms. Brunn still has a gold Statue of Liberty charm dated 3-23-62, the day she became a citizen.

''When I made my American citizenship here in Hackensack, I studied,'' she said. ''I was pretty good. They had my whole file, everything. It was such a kick when I said, 'I'm more nervous now than when I opened at Radio City!' ''

The radio was playing, and ''Honeysuckle Rose'' came on. ''This is the music Lottie used,'' Mr. Chirrick recalls. ''It's too slow. Just bring it up a bit and it's beautiful for juggling.'' He ought to know: Mr. Chirrick (who met his wife backstage at a circus where he was an assistant stage manager) crafted her special clubs and saw to it that her music was played correctly. Ms. Brunn practiced until the night before her son, Michael, was born in 1952 and resumed performing as a soloist six weeks later at the Big Top Sealtest Show in Camden.

Later, she hit the nightclub circuit.

''I played the Savoy in London,'' she said. ''I played every club in Reno. I played every No. 1 club in this country. Every town had beautiful clubs, and newspapers came. Spokane, Portland, Montreal, Cleveland, Tommy Dorsey's show. Everything is gone. It's all finished now.''

Ms. Brunn was such a hit in clubs that she almost rejected the chance of a lifetime.

''In 1957 they asked me to come to Ringling,'' she recalled. ''I said, 'Oh, no, only nightclubs. I can't work a circus alone.' Before that, I only performed solo when Francis was sick.'' In the end she accepted and stayed almost a year. To this day she remains the only female juggler to have performed solo in the center ring for Ringling Brothers and Barnum & Bailey.

Of all her solo performances, Ms. Brunn's opening night at Radio City in 1959 tested her confidence and skill most acutely. ''I was standing there, feeling like a little needle. I tried to practice, but I could not juggle three clubs. I was paralyzed.''

Her manager reassured her that every juggler who played Radio City felt that way, but Ms. Brunn was still sick with nerves. Lines stretched around the block for the opening of the feature film ''North by Northwest.'' Finally, the Brunn moment arrived: ''I went on stage. Curtain opens. Rockettes went on. There is a big draft when the curtains open. I went out. I felt I was in heaven. The spotlights were like clouds, the violins -- I did the best performance I ever did. I was there for eight weeks. I went from 94 to 87 pounds.''

______________________________________

This article first appeared in February 9, 1997, Sunday
New Jersey Weekly Desk. Thanks to Cindy Marvell for permission to post it here in Jugglepedia.

From the New York Times
August 20, 2008

Lottie Brunn
Brunn initially assisted her brother, but by 14 could juggle eight rings
In the annals of circus and variety history, no family better deserved the description of "the royal family of juggling" than did the Brunns.

Francis Brunn proved to be one of the greatest jugglers of all time, following in the hallowed footsteps of the renowned Italian Enrico Rastelli. His sister Lottie Brunn became known as "the world's fastest female juggler" and of her time was undoubtedly the world's greatest woman juggler. Their half-brother, Ernest Montego, was also a celebrated artiste in this field, and Lottie's son (by her husband Ted Chirrick), Michael Chirrick, followed in her footsteps, making his professional debut as a talented juggler in 1970. The Brunn dynasty has given the world four of the most important juggling stars, who all added a dynamic theatrical element to their art, which in turn has influenced those who entered this field after them.

Lottie Brunn was born at Aschaffenburg, Germany, in 1925. She and Francis were taught to juggle by their father who had spent time in a French prisoner of war camp during the First World War, and had imitated the work of a circus juggler he had watched practising. They became performers and in the 1940s worked extensively within Germany, Austria and Czechoslovakia, their travelling restricted by the Nazis.

They became favourites of Hitler at the famous Wintergarten Theatre in Berlin where Franzl (Francis) topped the bill, assisted by his sister. However, she was talented in her own right, and one German newspaper asked: "Which juggler can afford an assistant who juggles eight rings?" They were well established on the European theatre circuit when the Italian circus booking agent Umberto Schlitzholz-Bedini, a former assistant to Rastelli, took them to America to star in the centre ring of the three-ring extravaganza, Ringling Bros and Barnum and Bailey Circus, "The Greatest Show on Earth", in 1948.

Related Internet Links
Watch Lottie and her brother juggle
Their three-ring stint with Ringling set them up as international stars. At first Lottie assisted her brother, even though from the age of 14 she was adept at juggling eight rings. However, in 1951 she branched out with her own acclaimed solo act, and while Francis Brunn gained more fame in Europe, she chose to spend much of her 30-year career in America.

She made a rare return visit to Germany in 1967 in Elfi Althoff Jacobi's Rudy Brothers' Circus, with which she had appeared in America too. She was now an American citizen and was billed as the world's leading lady juggler.

She also preformed at Cirque Rancy in France, in Las Vegas revues, at the 1960 Rome Olympics, Miami Beach nightclubs, the Cirque Medrano in Paris, Radio City Music Hall in New York, with Polack Brothers' Circus in America, in Japan and China and at the London Palladium.

At the outset of her career she spent a year with the bandleader and satirist Spike Jones in the US, and later with the Harry James and Tommy Dorsey bands as a support act.

Later on she worked on cruise ships, which was a tougher market as the ceilings were so low that she would often have to work on her knees, and she found it difficult to juggle up to ten objects when the ship was rolling in a storm.

After retiring she was happy to see her son make spectacular use of the juggling skills she and her brother had imparted to him.

Francis Brunn died in 2004. Lottie's husband Theodore Chirrick also predeceased her. She is survived by her son Michael.

Lottie Brunn, juggler, was born on October 12, 1925. She died on August 5, 2008, aged 82

You must be logged in to see this link.