Dave Altman
Administrator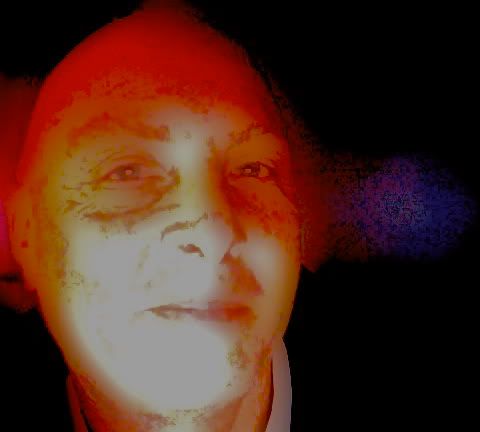 Georgia
621 Posts
Posted - 10/01/2007 : 20:24:55
---
Enrico Rastelli, The First Modern Juggler



Enrico was born at the end of the 19th Century on Dec. 19, 1896, in Samara, Russia. Like many of the great jugglers, he was from a traditional circus family. His father, Alberto, was a juggler on horseback and trapeze artist, and his mother also flew on the trapeze.

Young Enrico's early training was as an acrobat and flier, as well as juggling, and he was expected to take over the family act. He did join the act when he was 13 years old, but he was extremely attracted to juggling. At first, his father discouraged his juggling, but soon it was clear that Enrico had a strong interest and talent as a juggler. After six years of training, Enrico could do seven balls, and he began working with a ball and mouthstick after seeing these props used by the Japanese juggler Takaschima, which strongly influenced his juggling style at the early stages of his career. After Enrico's juggling skills surpassed his own, his father let him pursue his juggling.

Enrico Rastelli is widely considered by many as the greatest juggler that ever lived. Even if other jugglers could be considered the greatest juggler in history, there is little doubt that Rastelli was technically better than anyone else in his lifetime and probably the best juggler of the 20th Century. While a few jugglers have equaled one or more of his individual skills, it's unlikely that any one juggler could reproduce his entire act, even to this day.

At age 19 years old, Enrico had his first act as a solo juggler with Circus Truzzi, but soon afterward, his father started his own circus where Enrico performed a juggling act and a perch pole act. When he was 21 years old, he married Stella-Henriette Price, a high wire artist. When World War I and the Russian Revolution forced them out of Russia that same year, they fled with the family to Italy.

Enrico Rastelli became an overnight sensation in Circus Gatti in Italy, and by 1922 he was at the London Hippodrome. He also did two separate tours of America, one in 1924 and the other in 1928. He played not only the big theaters but also much of the Orpheum Circuit. Following is a partial list of the many theaters he played:

1924

• Bushwick Theater, Brooklyn, N. Y. January (?)
• Hippodrome Theater, New York City, February 25
• Palace Theater, New York City, April 7
• Lyric Theater, Richmond, Va., May 3
• Orpheum Theater, Omaha, Neb., October 4
• Hippodrome Theater, New York City, December 8

1928

• Orpheum Theater, Vancouver, Canada, July 21
• Orpheum Theater, San Francisco, Ca., August 11
• Orpheum Theater, Los Angeles, Ca., August 18
• Golden Gate Theater, San Francisco, Ca., September 8
• Orpheum Theater, Denver, Colorado, September 29
• Orpheum Theater, Omaha, Neb., October 13

He elevated stick and ball manipulation, as well as other forms of juggling to a height that had never previously been seen. Among the tricks he performed were: juggling eight plates; ten balls; six sticks; and, juggling three torches with every toss under his legs while running around the circus ring.

Even considering the high number of objects Enrico did with total control, Marcello Truzzi wrote that Rastelli's most important contribution to juggling was his introduction of the manipulation of a large (six to twelve inches in diameter), air-filled rubber ball with a mouthstick. Rastelli had seen Takaschima using a cotton-filled ball, but decided that a child's rubber ball had greater potential.

Enrico was very modern in his presentation and his choice of props. A typical juggler in the same period was called a "Gentleman Juggler" or "Parlor Juggler". They would wear evening attire and juggle everyday-looking objects typically found in houses of the late 19th and the early 20th Centuries.

Instead of a tuxedo, Enrico wore an outfit made out of yellow satin which was better suited to his athletic and energetic style. His act was much faster moving than the previous popular style utilized by the typical Gentleman Juggler. Enrico's style and choice of juggling props has had a strong influence on jugglers to this very day. Instead of using objects found in the typical home, he used inflated balls; juggling sticks, which were similar to modern juggling clubs; and juggling plates, which were juggled in a similar fashion to modern day juggling rings.

During a tour of the United States, he performed at the Palace Theater in New York. He started off the act doing his mouthstick and ball routine, and then he moved to balancing a ball on his head while juggling six plates. He did a series of tricks including spinning a stick in a circle while it's balanced on another stick held in his mouth.

He did a few neck catches of a ball, threw it up high in the air, did a flip, and then caught the ball back on his neck. Then he bounced two balls off his head in an alternating rhythm. Afterward, his did a split pattern with four sticks and moved on by doing eight plates. He then demonstrated his acrobatic skills by doing a one-armed hand stand on a table while balancing a revolving pole.

Again, using a modern flare to his act, he used a large blue and silver globe complete with electric lights on the inside and other colored lights on the outside, plus a couple of American flags. Lying down, Rastelli spun a large five pointed star on one foot, held another spinning star, which was slightly smaller on a rod held in his mouth, and juggled three sticks with his hands.

Enrico Rastelli enjoyed an international popularity that had never been achieved before and possibly hasn't ever been equaled by any other juggler. Some of this may have been due to the period in which he lived. International travel and communication improved tremendously during the first portion of the 20th Century, but that doesn't explain it all of his fame. His innovations and his superb skills had much to do with his popularity.

His career can be thought of as having three distinct periods. The first having a Japanese inspired style costume and utilizing the ball and stick manipulation which was influenced by the juggler Takaschima whom he had seen in Russia. The second period he wore a silk costume and worked mainly with rubber balls. Finally, due to the world-wide popularity of soccer, he changed his act again, and began juggling with multiple soccer balls. He changed his style to keep the act fresh and up to date, which continually impressed both the press and the public around the world.

Near the end of his career he moved from circus rings into the Vaudeville theaters, which brought him further fame and fortune.

VIDEO:

You must be logged in to see this link.

It should be noted in this clip, how Enrico's sense of humor and playful nature is demonstrated by how he throws balls at one of his assistant's back and head as he is taking some of the props off stage during the act. (2:04 into the video)

While touring Europe in 1931 at age 35 years old Rastelli's gums suddenly started bleeding and he contracted pneumonia. He returned to Italy to be with his wife and their three children at their large villa in Bergamo, however his condition worsened and he died in the early hours of the morning, December 13, 1931, as a result of anemia.

Since he was considered a national treasure in Italy, as well as being world renown and respected, his funeral was attended by thousands of people. A life-sized statue to Rastelli was erected at his grave site depicting him, spinning a ball on his raised finger.

Vanity Fair magazine, in its February, 1932 issue, ran a full-page photograph of Rastelli with the following caption:

"One of the most sensational attractions in the international world of vaudeville was the juggler Enrico Rastelli. In his twenty years devotion to his craft this son of Italy elevated it, for probably the first time, to what was unmistakably an art. The accomplishment of this was due not only to the amazing agility and complexity of the juggling itself, (he used mostly spheroids, of various sizes and colors) but to the incredible ease of his execution, and the visual impression made on the audience. Rastelli, who was the third generation and the most famous of the jugglers by that name, died in Bergamo, Italy, shortly before this photograph went to press."


The amount of practice Enrico Rastelli did is legendary. It was not uncommon for him to practice twelve hours a day, and he rarely practiced less than six. He would often talk with his fellow performers and even conduct his business affairs while practicing.

Sources

• Ziethen, Karl-Heinz; Andrew Allen (1985). Juggling, the Art and its Artists.
• Ziethen, Karl-Heinz (1996). Enrico Rastelli, The World's Greatest Jugglers.
• Alvarez, Francisco (1984). Juggling - Its History and Greatest Performers.

Addition links of interest:

You must be logged in to see this link.
You must be logged in to see this link.